Auschwitz
Auschwitz shoes
Sad remembrance of victims
During the Second World War the humanity faced many acts of brutality and violence. Probably the worst and the shockiest thing that happened that time was the Holocaust. One of the places where it took place was the death (extermination) camp Auschwitz – the largest and the deadliest place of mass murders on Jews, Gypsies, Poles and other nationalities.
Today we can see what is left after that – buildings, wires and some personal stuff of the previous victims, e.g. hair – and toothbrushes, glasses, bags and suitcases, shoes… Auschwitz shoes are one of the evidences of what the Nazis have done to over 1,1 mil of people.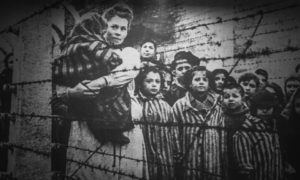 How many shoes were found in Auschwitz?
During Holocaust in Auschwitz died around 1,1 millions of people. Today we can visit the gardens of remembrance and see the Auschwitz shoes which are left. How many pairs of shoes were found? It's really hard to count it all exactly, but the counts say it's around 110 000 pairs of shoes.
Where can you see the Auschwitz shoes?
All the footwear of the former prisoners which is left you can find at the Auschwitz – Birkenau Museum. There is a special room called shoe room. You can see there a huge pile of the victims' shoes behind the panes. Even the view of things like these – normal everyday stuff which everybody uses – can trigger deep emotions of grief or even anger.
Therefore you should not take children under 14 to this place. All the personal belongings taken from prisoners are being stored up in Auschwitz I in the block number 5.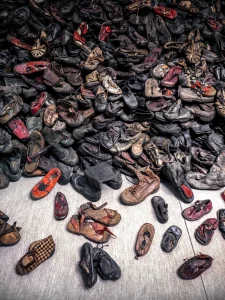 Check also: