Food
Krakow food – what you should try in Krakow
Your taste buds will thank you: Krakow's must-try dishes
Galician cuisine has been varied for centuries, hence you can find special regional delicacies here. Austria, Hungary, Turkey, the Czech Republic and Germany had influence on the cuisine of Krakow in last ages because of common history. In this article we will recommend you what you should try in Krakow.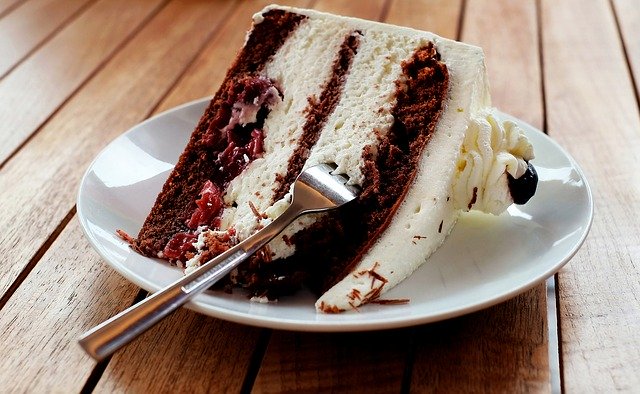 Cracow bagel

– Obwarzanek krakowski
This is the culinary symbol of Krakow. For decades, sold in glass carts in the Old Town. There is over 100 places in the center of Krakow where you can buy it.
The bagel has a diameter of 12 to 18 centimetres. They are hand-made by local bakeries. The bagel dough consists of rye and wheat flour. They are decorated with salt, sesame or poppy seeds. Historical records indicate that such baking took place at the court of Władysław Jagiełło around 1394.
Cream-cookie

– Kremówka papieska
This is the favourite dessert of John Paul II – Polish Pope. Cake it is made of two layers of puff pastry between which there is cream. There are many varieties of cream, toppings or even alcohol version.
Karol Wojtyła admitted that he took part in the cream cake competition, ate as many as 18, unfortunately he did not win.
Krakow sausage

– Kiełbasa krakowska
It is a traditional smoked pork sausage. This sausage is included in the European System for the Protection of Regional Products. It has been known since the XIXth century in Krakow.
The butchering industry developed well under the Austrian Partition. What caused that Krakow sausage was known exported and at that time in the Eastern Borderlands and Lithuania well known. Currently, apart from Poland, the sausage is produced in Austria and Germany.
Maczanka krakowska
Some people consider this a hamburger gradfather, it was once a delicacy for Krakow horse-drawn carriage coachmans. You can find it mostly in the center of Krakow.
Cut roll on half, filled with roasted pork neck in the middle, poured with sauce. It is varied with cucumber, mushrooms or onions. We know that Maczanka was eaten before 1892.
Hot baguette – Zapiekanka in Kazimierz [Jewish Quarter]
In Krakow's Jewish Quarter there is located in Rotunda [Okrąglak] building, famous Zapiekanki are sold there.
We can safely say that this is Poland's first fast-food. This is a baked baguette with mushrooms and cheese in the basic version.
There are hundreds of different variants. Historians argue when interest in Zapiekanki began. However, they were created in the 70s. Due to their low price in those days they gained incredible popularity in Poland.
Piszinger
This is a wafer cake with a nut – cocoa mass. The originator is a Viennese – Oscar Pischinger. It was an extremely popular dessert during communism in Poland. From easily available products it was easy to create at home.
The dessert came from the nineteenth century but it was in the second half of the twentieth century that it gained immense popularity.
Read also more about Polish food:
Sausages from the blue van

– Kiełbaski z niebieskiej Nyski
It all began in 1991 near Market hall of Krakow. Where two friends in the blue van "Nysa" grills the best Krakow food and the most famous sausages every night.
The sausages are baked on beech wood and are made from the highest quality meat by a local supplier.
The gentlemen's started thinking about feeding people, almost after 30 years their blue car became a hallmark and they symbol of culinary Krakow. They can be found only between 8pm and 3 am.