Activities
Blog
One day in Krakow itinerary
Experience the best of Krakow in just one day with our carefully crafted itinerary
Krakow is a magical city, long associated with the history and culture of Poland. It was here that many events important for the existence of the country took place. The city has been a home of Polish kings since the eleventh century. Read what you can do in one day in Krakow.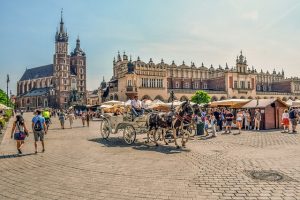 Here are few suggestion what to visit in Krakow in one day:
1.

Breakfast

– Mo-Ja Cafe , Starowiślna 14 street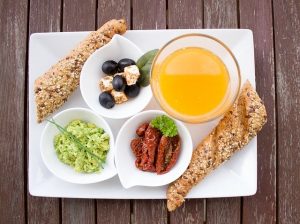 A great place located between the Main Market Square and Kazimierz. Breakfasts and brunches are served here.
The menu varies greatly from standard dishes such as scrambled eggs, pancakes, porridge, omelettes to burgers.
This
place is also ideal for vegetarians – they will find plenty of meat-free dishes here. V

egans and gluten-free people – they were also taken care of and the place serves top-class products.
Read also and try:
Segway is a modern device for easy and pleasant movement. The Segway Krakow company offers tours of the Old Town with a guide speaking in Polish, English, German, Spanish, Chinese, Armenian and Russian.

You will be trained how to use Segway safely before the trip, each participant will receive a helmet and guide's care. Tours are carried out in small groups up to a maximum of 10 people. But it is extremely safe and convenient for Krakow to explore the city on Segway.

Visiting the Old Town takes 2 hours. The route starts at 22 Floriańska Street, then you will visit the Barbican, Main Market Square, University District, Grodzka Street, Vistula boulevards and the Wawel Dragon's Cave.
Because it is the fastest option to visit over 20 points of the Old Town within 2 hours, it is recommended for tourists who stay shortly in Krakow. Tours starts every day at 10:00, 14:00 and 17:00. It also possible to have private tour on custom time – email company to set appointment.

Included: training, helmet, raincoat, guide
Duration: 120 min
Price: 160 PLN per person
Address: Florianska 22 street
Phone number: +48 510 070 005
Email: office@segwaykrakow.pl
Website: http://segwaykrakow.pl/offers.html
3. Lunch – Domowe Przysmaki, Sławkowska 24A street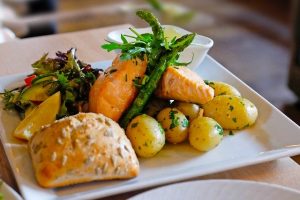 The restaurant is located in the very centre of Krakow near the Main Square – Sławkowska 24A street. The restaurant has space inside and in the garden.
The restaurant serves Polish regional cuisine – dumplings, borscht with small dumplings, croquettes, mushroom soup, sour soup, tripe, stuffed cabbage and hunter stew. In addition, foreign accent cuisine such as Greek and Italian dishes can be found on the menu. The menu includes dishes for carnivores and vegetarians.
4.

Afternoon sightseeing of Kazimierz

[Jewish Quarter] – Free Walking Tour.
Mariacki square 5.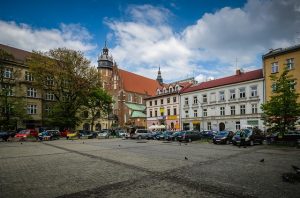 Kazimierz is on the other side of the Vistula river. In the Middle Ages city of Kazimierz was inhabited by many Jews – is why it received the nickname of the Jewish quarter.
Since the fall of communism, Kazimierz's position as a tourist and popular place began to strengthen. It is here that Steven Spielberg shot scenes for the Schindler's List, and also on the Szeroka Street the Jewish Culture Festival takes place every year.
The number of inhabitants dropped through tourism and the number of tourists increased. In Kazimierz itself there are over 300 different places, from bars, restaurants, pubs and cafes.

During the free tour that starts every day at 14:00 from the St. Mary's Church, you can visit places such as the Remuh synagogue, Szeroka street, Old synagogue, Izak synagogue, Old Jewish cemetery, New square – the heart of Kazimierz, places where the Spielberg film list Schindler, the church of Corpus Christi, father Bernatka footbridge, Getto Heroes Square.
The tour lasts 2 and a half hours, is free, but is based on leaving any tips for the guide.
5. Dinner – BARKA, Podgórka 16 street

The restaurant is located on the Dutch Barge Alrina on the Vistula river. It is 130 years old, 55 meters long, in Europe there are only 3 models like this.
It is an ideal place for an evening romantic dinner because of the views and mood music. The restaurant offers international cuisine, carnivores, vegetarians and vegans will find something for themselves.
Check also: 
6.

Evening walk

in Old Town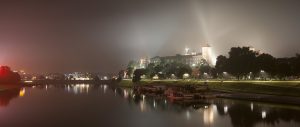 Due to the lighting and night atmosphere it is important to visit several locations in the evening that look magical at this time.
Main Square with the Cloth Hall, Florian's Gate, Słowacki Theater, Grodzka Street with its churches, and Vistula Boulevards. In the evenings, the city life wakes up in Krakow, many places are open only at night – pubs, bars and discos.