Blog
Is Krakow Safe for Travel?
Krakow: A safe and welcoming destination for travelers!
Krakow belongs to the second most inhabited city in Poland. There are many historical monuments and attractions for tourists. It is also the cultural capital of Poland. This makes many people move to Krakow, for work, study or as tourists or for entertainment. That is why everyone may wonder if Krakow is safe to travel?
Krakow is considered a safe city in the opinion of both residents and tourists. Often, foreigners ask us – citizens of this region if Krakow is safe to travel and for stay longer. Usually we answer that it is fully safe. Nevertheless, there are always deviations from the norm and, as a result of this – crimes.
Krakow, and especially the very centre of the city is monitored by appropriate services as well as frequent patrols of the police and city guards. They provide security for tourists and residents in the city. But no matter if you are travelling in Poland or Great Britain, you should always be vigilant and think soberly, because danger lurks everywhere on us – tourists.
Everybody knows that with tourists money comes, so tourists are magnet to grifters or scammers.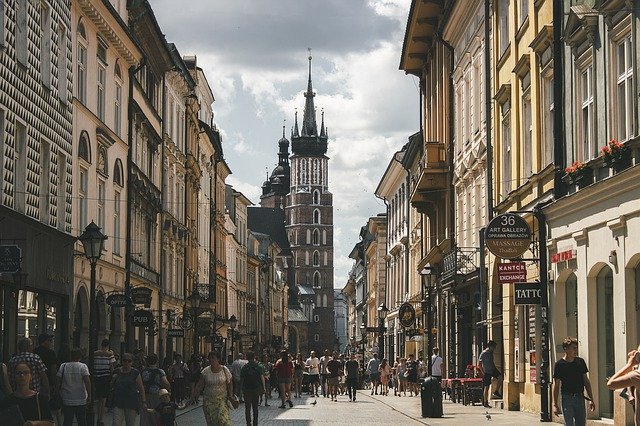 Is Krakow safe city?
Krakow is not recognised by the police as a dangerous place. You can feel safe in public spaces.
During the day you will meet lots of families walking with their children in the streets. And in the evenings, students and tourists have fun in bars and discos.
Poland is a country where thefts, robberies, attacks or extortion are not on the agenda. You can feel safe while visiting the city.
What to watch out for in Krakow not to be cheated:
1. Strip clubs in Krakow
Krakow due to its touristic values, as well as cheap flights and low prices, has become a city of hen and stag parties among the inhabitants of Western Europe. Which gave rise to a large number of nightclubs and strip-clubs.
The city is trying to fight this kind of business, but according to the law it is a legal business. However, tourists, especially men, have to be careful with themselves and their "wallets".
On almost every main street of the Old Town you will be accosted by beautiful women to enter their strip club, and she will give you amazing discounts for drinks and to watch beautiful young women.
Krakow strip bars prices
Promoters tempt you with low prices of drinks and incredibly beautiful dancers. When you sit down at the table, beautiful half naked dancer will join you.
They will have a nice conversation with you [a word game, by picking you up], they will persuade you to buy them drinks for 60 – 100 PLN. They are familiar with social and mind tricks, they will persuade you to buy a private dance [10 minutes from 150 PLN].
You have to be careful with the drinks that are served in such clubs. Because if you are already under the influence of alcohol and the charm of naked women, you will not think that there is any danger near. Especially  a drug in your drink.
When you go to a private dance, the dancer will seduce you with her body, but after 10 minutes the manager will appear. And thanks to manipulation, it will persuade you to buy another dance or an expensive drink. And that's with another drug in your next drink.
If the drugs start to work, you will agree to pay by card for the next erotic dance. When you pay for it with a card, the manager will introduce huge amounts to the terminal. From about 1000 PLN up [he will tell you that the dance costs 150 PLN].
Manager will tell you that the transaction has failed and you need to re-enter your PIN. And after a few such transactions, they will wipe your account.
Because every transaction will be accepted but they will lie to you. It happens that if you do not want to pay by card, there is a magical ATM in the place from which you can choose huge amounts of cash. But in the morning you will remember it through the fog because the drug has been affecting you.
There were reports by the police that "someone" from the club during your erotic show used your phone, and thanks to the banking application, took a quick loan for you.
Therefore, we do not advise visiting such places because, there is no safe Strip Club in Krakow where you can have fun without worrying about money and that you want be intoxicated with drugs.
The extreme situation was a few years ago when one tourist received such a large dose of the drug in a drink that he died of a heart attack. A record loss was hit by the Polish director of the company, who was intoxicated and lost 1,000,000 PLN – yes! one million PLN.
More informations about Polish clubs scams you can find here.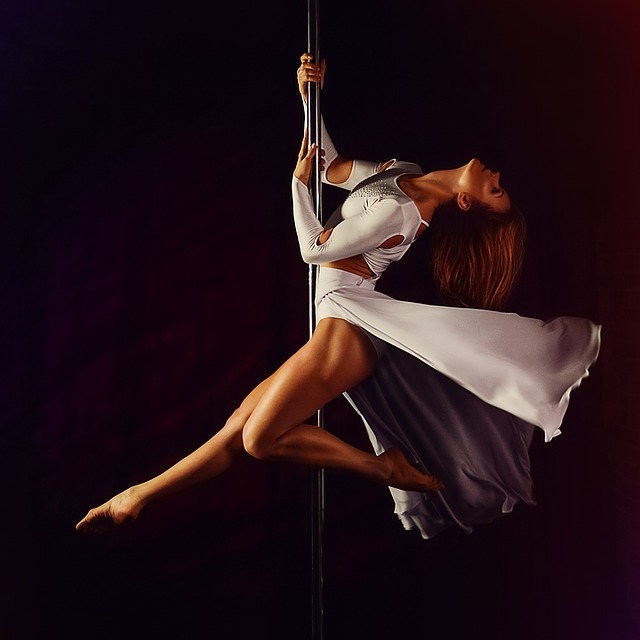 2. Too friendly women in Krakow bars and on the street
There is a second idea to loot the wallets of men travelling around Krakow. In the evenings, groups of women, two or three, look for lonely foreigners in bars who are already intoxicated with alcohol.
The women mount, accost, try to play with you or pick you up. Maybe they will accost you on the street that they are looking for a bar or a disco and are not from Krakow. That they will finally want to take you there.
They have a hidden purpose to take you to the Strip Club they work for. You will no longer care because you are drunk and in the company of beautiful women. But they can get you more intoxicated and you will lose all the money on your credit card. Therefore, remember not all the women you meet will want your good.
But let's face truth, which women pick up drunk single men in a bar? There were no such events before 2000.
This is due to the development of tourism, which often leads to the creation of scams and traps. Krakow is not the only one, it is also happening in Prague, Lviv, Budapest and Barcelona.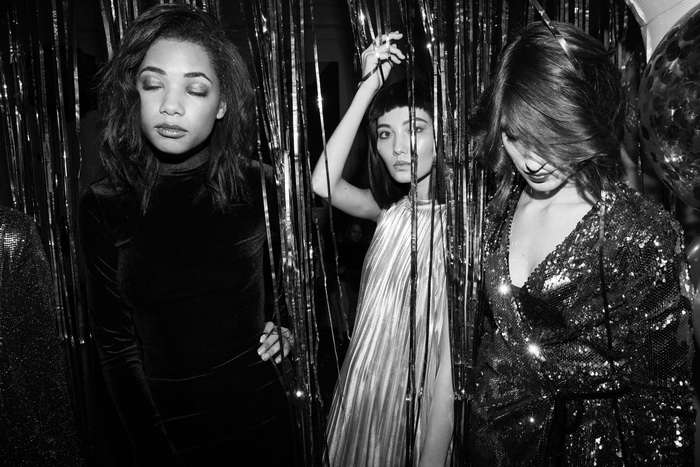 It may happen that you end up in a place where no one will give you the menu [it is only at the bar]. You order drinks or food.
You will have fun with your friends, but in the end the waiter will bring you a huge bill for over a thousand PLN.
When visiting Krakow, we recommend you to try these activities:
It won't end up being pleasant for you to have a drink. So always ask about the menu and the prices of the things you order!
4. Gypsy scams
In Krakow you can encounter Gypsy / Roma people. They could trick you to give money to them.
In few spots in Krakow you can encounter:
lady with sleeping baby begging for moneys
small boy playing annoying song on Accordion
disabled man, who barley walk
young boy/men who will give you flour – rose, and wanted money for this from you.
They do this in Krakow for many years, they are known to citizens, so mostly they can scum foreigners or people who do not live in centre of Krakow.
Do not give them money, because they collect this money not for themselves. Poor people can have help from government – free place where to sleep and free food.
5. Taxi scam
While travelling from the airport or in the city centre, you can always come across scam taxi drivers. Which taxi ride with them will cost you up to 6 times more than a corporate taxi or Uber ride.
Whenever you have to use a taxi, and you do not know the corporation ask for prices, they should be placed in the back of the taxi.
Nevertheless, we always recommend using Bolt or Uber due to the low price and security. By using the application, you know where you are and how much you will pay for the taxi ride.
6. Exchange money scammers in Krakow
In Krakow, there are often situations where people in the city centre have been deceived and scammed in Exchange Office. Because each exchange office does not accept "returns" and does not allow the transaction to be undone. Exchange offices display their purchase prices in a thoughtful or sneaky way.
Often the selling prices of foreign currencies are given, not their purchase prices. When we see a super good price, e.g. EUR 4.60, we will want to sell our Euro.
But the real purchase price in EUR will be, for example, PLN 3.60. So people who are less attentive can lose a lot of money selling currency. Moving numbers is also popular. When the sale of EUR in such an exchange office is 4.60, then the purchase of EUR is marked as 4.06.
Again, people who are less careful and take their time will lose some money. And when we find out, the currency exchange office will not accept the transaction reversal. It is worth asking before making the transaction how much PLN will be received for selling them 100 EUR.
However, there is one conclusion, you always have to be careful when travelling. Check the places you want to go before online.
The promoters in city will not always guide you to the best places. Common sense will ensure you a peaceful and safe stay.
And how do you think Krakow is safe? Share your opinions in the comments about what happened to you in Krakow.